The RoboCode Battle Arena
Choose the bots to battle
Run RoboCode and choose Battle->New
Choose a pre-built robot from one of the packages and click Add->
Select and add at least one additional robot
Click Start Battle
By default, the robots will fight 10 rounds
During the battle you can click on Pause/Debug, Stop, or Restart
RoboCode comes with a number of packages each with a set of robots. The robots have pre-programmed behaviors ranging from very simple to quite advanced. The Java program that drives each robot is provided and you can read it to learn how to make increasingly sophisticated robots. You can also use these pre-programmed robot to test your own robot designs. See if you can make your robot beat the pre-programmed trainers!
Advanced battle settings
Before starting the battle, select the Rules tab
Here you can change the number of rounds to battle, arena size, etc.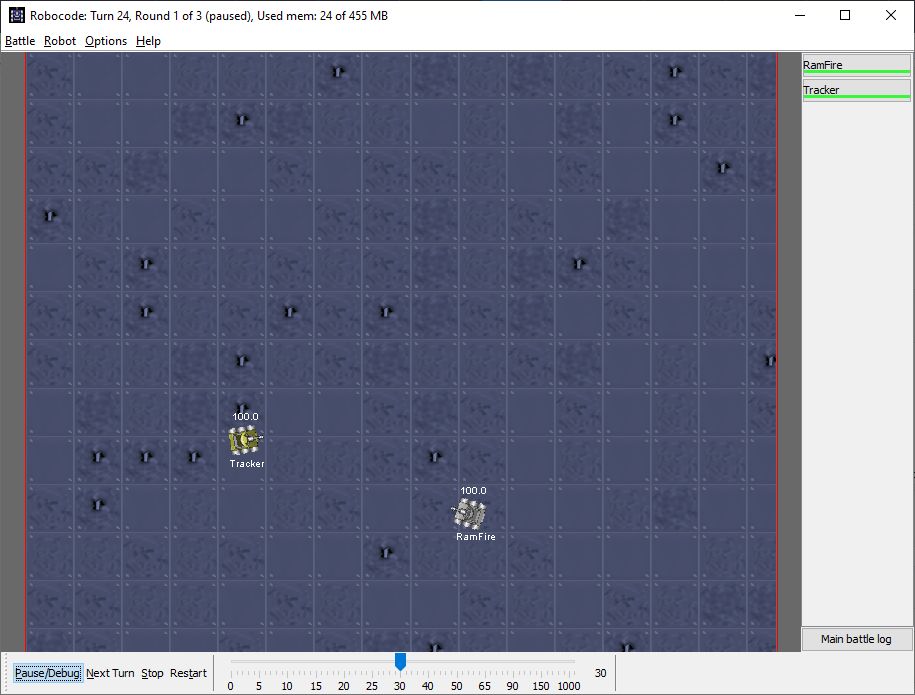 Attachments
(1)
Download all attachments as: .zip